50 Trendy Velvet Suit Jacket Designs (2023)
If there's one fabric that is so luxurious as much as it is charming, then it's the velvet fabric. This material when patterned into men's wear, makes it even better. Velvet suit jacket designs are currently making waves in the fashion scenes and they are the perfect icing on the cake for every man or woman that wants to step out looking posh and opulent.
ADVERTISEMENT
You can wear velvet suit jackets for a night out on, a wedding, a dinner, a special event, or even just a chance to impress. When you don these jackets, you're sure to get heads turning and eyes twinkling. Whether you want to effortlessly transition from formal affairs to casual gatherings, or you want to create a personal style, a velvet suit jacket will leave a lasting impression wherever you go.
Table of Contents
How to Style a Velvet Suit Jacket
To embrace the dashing elegance of velvet jackets, you need to have a hinge on styling them. In the coming paragraphs, we would explore these sophisticated designs and how you can step up your game when wearing them.
ADVERTISEMENT
Styling a Classic Velvet Tuxedo Jacket
To elevate your elegance to new heights, and seal an impression at formal events, this stunning piece never disappoints. It exudes an air of confidence and charm that is simply irresistible. The traditional black or midnight blue shades lends an air of mystery to your ensemble, making you the center of attention.
Another factor that can make these head-turning jackets even better are the lapels. A peak lapel on a tuxedo jacket looks bold and sharp. For styling, pair your velvet tuxedo jacket with a dress shirt and a bow tie, to strike a winning combination.
Exploring the Versatility of a Modern Velvet Blazer
A modern velvet blazer is not confined to stuffy formal occasions. They are more like a cooler and amplified version of the classic velvet. Options like deep jewel tones, burgundy, or muted pastels exude subtle sophistication and you can wear them wherever you want.
For a chic casual vibe, dress your blazer down with jeans. To make it suitable for a semi-formal affair, pair it with slacks, and when you want to tune into a suave winter look, rock your velvet blazer with a stylish turtleneck.
Velvet Brocade Jackets For a Twist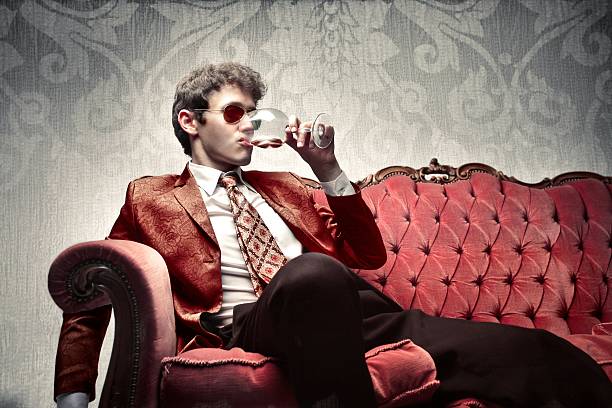 Your ticket to opulent styling is experimenting with textures and patterns. The intricate patterns of velvet brocade jackets and even safari suits come with a side of history. This piece of art has been cherished for centuries, and they add an aristocratic touch to any outfit. They are your go-to choice for special occasions and celebrations, including weddings, parties, and all the swanky soirees in town.
So, how do you style this timeless jackets? Keep it classy with solid-colored shirts, and let the brocade jacket steal the limelight. Don't forget to pair it with complementary ties, and let your style journey take a luxurious leap.
ADVERTISEMENT
Seasonal Velvet Suit Jacket Designs
You can take your velvet jackets through the seasons from a cozy winter warmth to an effortless summer sophistication. In winter, a plush and heavyweight velvet keeps you warm and luxurious. Fast forward to summer, and a lightweight velvet is your secret weapon for those balmy evenings and destination events.
Pro tip—layer like a pro! In winter, throw on a statement scarf or coat over your velvet jacket for added warmth and style. Then in summer, opt for lightweight shirts to keep your looking and feeling relaxed.
Pictures of Velvet Suit Jacket Designs
Now we're through with styling, let's take a look at some outfit ideas and pairs that are stealing all the glances on IG.
Image Credit: All Photos Were Gotten From Instagram